Supplies
Instructions
1. Fold pieces in half.
2. Rotate one of the folded pieces of card stock 90 degrees and lay on top of the other folder piece. Line up the folded edges as shown below, and lightly draw a line on the bottom piece of card stock where the top piece crosses it. Repeat on the other piece so that both pieces have lines 1/3 way from the open end.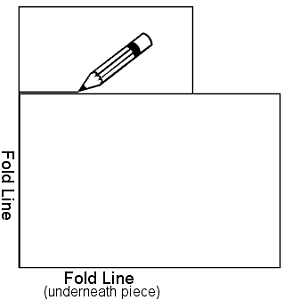 3. On one piece of card stock use scissors or a craft knife to cut lines from the fold line up to the lines you drew. You can space the lines evenly (as shown, or randomly -- just don't make the cuts pieces too narrow). Repeat the same pattern on the other piece. Cut a semicircle on the open ends, as shown.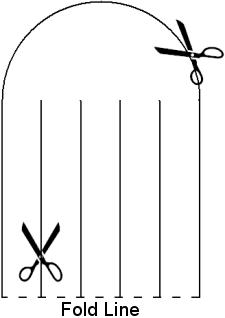 4. The pictures below illustrate the weaving procedure (the semicircle you cut at the open ends isn't shown). Place strip A between the layers of strip 1. Place strip 2 between the layers of strip 1. Place strip 2 between the layers of strip A. Continue this pattern until the heart is woven togther.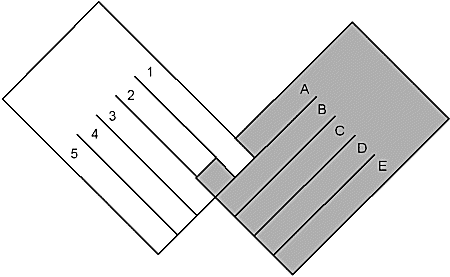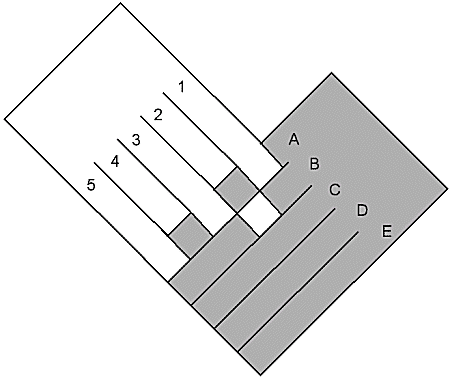 Here is what you will end up with if you use two different colors of paper.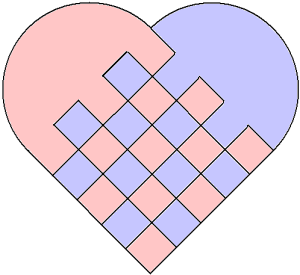 If you have woven your heart correctly, you will end up with a heart basket that you can actually open to put candy in! I've also made these out of red and green paper and hung them on my Christmas tree.